When I saw a video showing how you could cripple your Nexus 7 by making it a Kindle Fire, I asked my self why? So when the guys over at Phandroid came out with the video showing how you could take a $5 Leather Kindle Fire case into a Smart Cover for your Nexus 7 I rejoiced at someone making a useful relationship between the two budget tablets.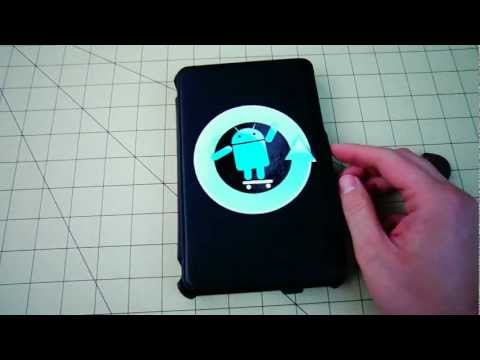 Since the two tablets are of similar dimentions being 7 inches (the Nexus being thinner of course) it's great luck that a case constructed for the Kindle Fire allows all the Nexus 7 ports to be exposed and easily accessible.  The best part, apart from the price, is that with a small modification you can take advantage of the magnet slipped under the hand strap so your case will cause your device to wakeup and go to sleep!
If you're keen on some home grown modifications check out Amazon here for the $5.99 leather YooMee Kindle Fire Case.
Via Phandroid