At Computex Toshiba has presented a real novelty: the Satellite U840W, the first 21:9 Ultrabook. I mentioned the new Satellite U840W, as it was announced earlier today as part of Toshiba's new ultrabook line-up. Dozens of other companies are presenting new ultrabooks, but we've never seen one quite like this.
The 14-inch display dissolves 1792 x 768 pixels and is driven by an Ivy Bridge CPU that will come with support for up to 10GB of RAM. With this particular format, widescreen movies should look much better – ie. no black bars framing the image- and it should be easier to navigate through Windows 8. As far as memory and storage, a standard 500 GB hard drive and a 32GB SSD drive is available, as is USB 3.0.
The entertainment ultrabook will be available sometime in the third quarter for around $1,400.
Nicole was lucky enough to see the wonder in person today at Computex. Her hands-on video is below: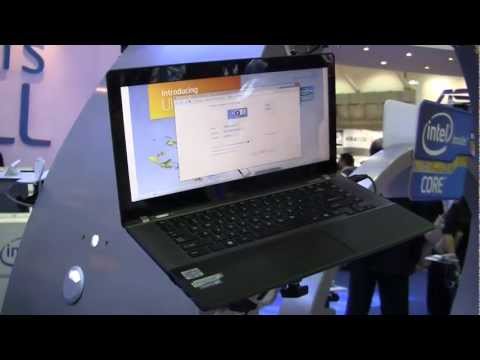 Source: NetbookNews.de