You can have a great idea but if you're too early to market then no one will care and actually mock your product, that seems to be the case with Qualcomm and their Smartbook concept. Back in 2009 Qualcomm pushed an ultrathin ARM based laptop called a Smartbook it wasn't a success. Last year ASUS released an Nvidia Tegra 2 based Transformer which was a tablet with a detachable dock, basically a tablet with laptop tendencies. With all the talk of Windows 8 based ARM laptops floating around it's not surprising that Qualcomm SVP Rob Chandok told PCWorld reports that Snapdragon laptops are back on the table.
Qualcomm is currently building a special quad-core version of its 28nm Snapdragon S4 specifically for Windows 8 laptops that will be thinner than Apple's MacBook Air. According to Chandock Qualcomm is thinking "much lighter than what Intel calls an Ultrabook,".
Until now we haven't had confirmation that either Nvidia, TI or Qualcomm were working on ARM Notebooks, hints were only given at BUILD that they were in the works.
If you're not sure what exactly a Smartbook is why don't you check out our review of the Toshiba AC100 Smartbook the we checked out in September 2005.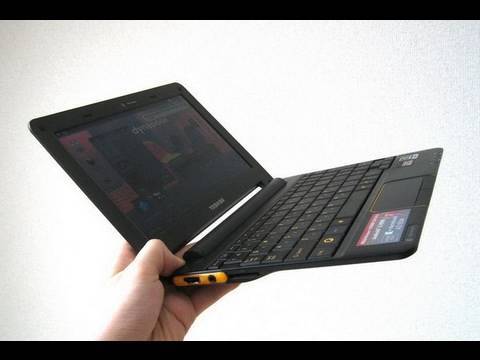 Via TheVerge