Acer teased us at CES by showing the Aspire Timeline M3 & M5 Ultrabooks on stage but leaving out any details about the devices. The devices are virtually identical apart from one feature, the M3 is a 15.6 inch Ultrabook and the M5 measures in at 14 inches. We got our hands on with the enormous Acer M3.
Now you might be wondering why a site called Netbook News would be covering a 15.6 inch beast. Well the answer is simple we're all about mobile computing and the Ultrabook is the mobile evolution on a Netbook. Not in terms of performance of course but in portability. I've been focused on the Ultra portable device for so long now that looking at a 15.6 inch beast is a little overwhelming. Here is my hands on video, forgive the shock and awe at its formidable size.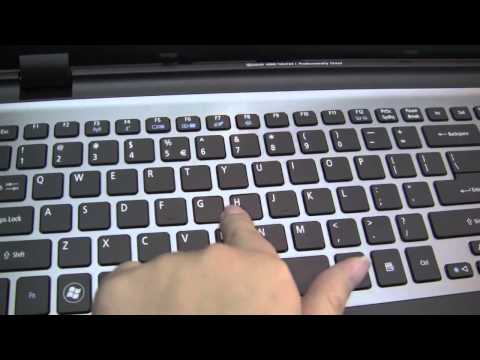 The one thing is certainly clear from Acer's new Ultrabook series is that the race is on for who will be the first to market with an Ultrabook with dedicated graphics as they will pack the NVIDIA GeForce GT640M. Where the Acer may in fact be first to market is the the M3 will be a 2-spindle Ultrabook meaning it offers an optical drive as well as a HDD. If you're not keen, then you can go for the SSD-only configuration which is also available.
Acer Green Instant-On also provides fast resume in 1.5 seconds from sleep mode. Likewise, Acer Instant Connect automatically scans and registers most-visited access points, letting users connect to the Internet in just 2.5 seconds, which is four times faster than conventional methods.