Ironically I'm wearing a "3D I want my money back" t-shirt while writing this blog post, however, there is one company which has made me pause and re-think my position. Master Image 3D has some no glasses 3D screen technology that really does look fantastic and now they've teamed up with Qualcomm to debut a Mobile Development Platform (MPD) tablet with their no glasses 3D display.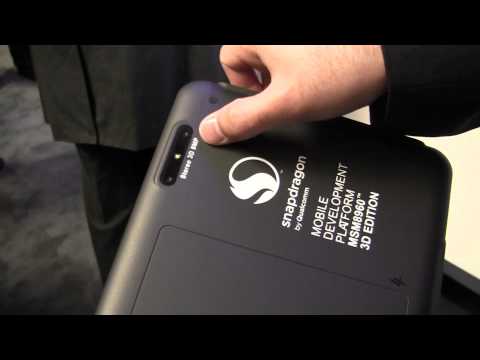 Updated Video & Photo's
We'll be able to get hands on with the MDP Tablet 3D Edition at Mobile World Congress on Monday. When we got our hands on the MDP at UpLinq Shenzen in November we heard that they would indeed be producing a tablet edition of the reference design.  Now we have word that the 3D MDP Tablet will be running a Snapdragon S4 processor.
The tablet will feature a 10.1″ display with a WUXGA resolution display of 1920*1200 and will of course be sporting MasterImage 3D's Cell-Matrix Parallax Barrier technology. The demonstration will feature Qualcomm's 2D to 3D conversion technology, which enables real-time 2D to stereoscopic 3D conversion of videos and games. We are particularly excited to check out the new 3D programming from 3net – the Discovery/Sony/Imax 3D joint venture. Of course this reference design will be running the latest Android 4.0 operating system as well as  3D animated comics from Jump Creative.
We expect big things from Qualcomm this show, so we're glad to hear they'll be knocking our socks off with one of our favorite no glasses 3D display manufacturer.   If you want an idea of what MasterImage 3D display technology looks like, I've included my last eye's on video.  The sad part about filming 3D is that you can't actually see the 3D when you film it.  You'll just have to trust me…you want to see it!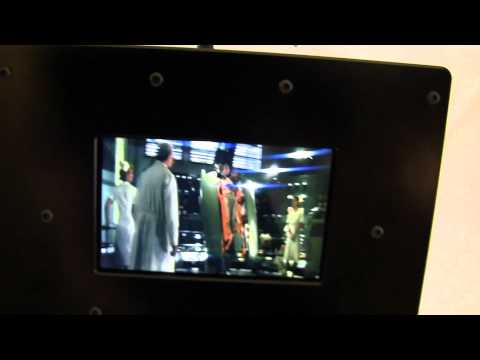 Via MasterImage3D