At Toy Fair 2012 in New York, Oregon Scientific introduced their MEEP! Android 4.0 tablet for kids aged 6 and up.
So far this seems to be the first kid-oriented tablet that's based on Android 4.0, Ice Cream Sandwich. Although it's so heavily skinned to give the interface a kid-friendly feel that you'd be hard-pressed to say what version of Android is running underneath.
At any rate, like most other tablets for kids, the MEEP! is a 7-inch tablet with a bit of a rugged, rubberized casing. It has Wi-Fi support and will have its own app store for custom content. It has 4 GB of internal storage that is expandable via an SD card slot that supports up to 64 GB of additional storage. Oregon Scientific is providing a web-based solution for parental controls, as well as getting notified every time a chat buddy is added. Various accessories are planned for the MEEP!, including a roll-up piano keyboard, a game controller attachment, and other musical instruments.
The MEEP! will be released in August at a suggested price of $150 USD, which is pretty dirt cheap for an Android 4.0 tablet. I'll be curious to see whether these tablets get picked up by the Android hacking community as another alternative for a cheap tablet to run a custom ROM like CyanogenMod 9.
Check out the video below to see what the heavily skinned UI on the MEEP! looks like: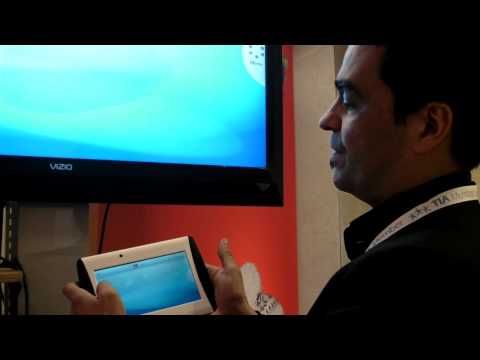 Via Laptop Magazine