It's a rather brief video, but you get to see a little bit of the performance and the user interface of the Spark Linux tablet that is available for pre-order now.
If you remember, the 7-inch Spark tablet will be running Mer, a community-based version of MeeGo Linux, with the KDE Plasma Active user interface on top. The Spark is meant to be a completely open source tablet, with an unlocked bootloader, and an open source app store.
The tablet itself is a rebranded version of the Zenithink C71, originally an Android tablet. If users so choose, Android could be installed onto the Spark. But at $265, it's a tad pricier than getting something like a Kindle Fire to root and install a different version of Android onto. The hardware specs are also low-end compared to Kindle Fire, or NOOK Tablet. But of course, if a user is interested in the Spark, it's because of the open source philosophy and community behind the tablet, not necessarily the price, hardware specs, or features.
At any rate, we have a quick look at the interface on the Spark, switching from one activity to another (seems akin to multiple workspaces on a Linux machine), and looking at the recent activities and apps drawer. Personally, I would've liked seeing other apps demonstrated on the tablet, since previously-seen videos of the KDE Plasma Active interface running on a different machine already kind of showed off these features. But at least you do get to see the performance of the user interface on the actual Spark tablet: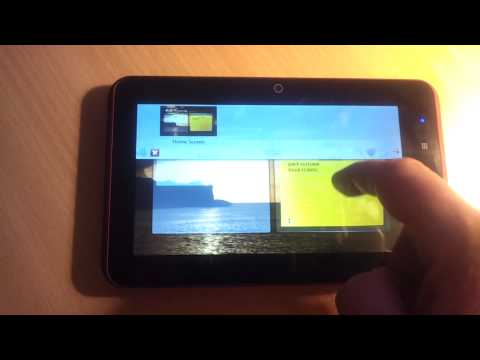 The Spark tablet is available for pre-order currently, priced at around $265, and should be shipping in May.
Via Slashgear