The BroVista Bluetooth speaker has what is referred to as a Hamburger design which is obviously due to its round shape and pop up design. Its odd appearance aside it does a great job of putting out full sound even in its tiny form factor. It also has a built-in microphone which you can use to take hands-free phone call and a audio line in so you can hook it up to other speakers if you want to add another dimension.

We have for you an unboxing and pair the little guy with our Samsung Galaxy SII, PlayStation Vita & Sony
Tablet S
. When testing the range of the speaker we found that it was good to specified 10 meters but if we closed the door, obviously the connection was broken.
It's available on eBay for $49.99 if you want to check it out click here. If you're more of an amazon kind of person a similar speaker is available here for $46.89.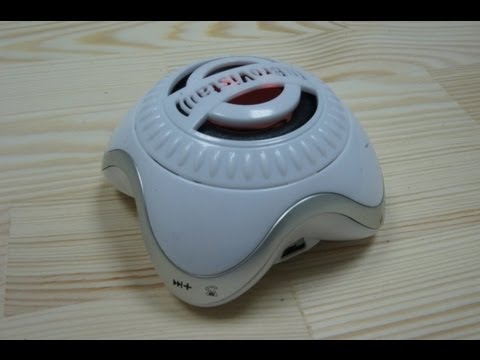 Specifications
• Dimension : (L)68.5x(W)68.5x(H)55mm (Closed Mode)
• Net Weight : 94g
• Speaker : Ø 40mm
• Input : L/R380mV
• Power Output : 3W
• S/N : ≥70dB
• AMP Freq Range : 280Hz-16KHz
• Charge Voltage : DC5V
• Bluetooth Frequency Range: 2.4GHz
• Bluetooth connection distance • Suitable Temperature : 0℃ – 40℃
• Charging Time : 2 hours
• Playing time : above 8 hours