Razer teased a gaming device about a week before CES, saying that it would show off "PC gaming in an all-new form factor." It turns out that they were referring to the "Project Fiona" gaming tablet prototype. We have a pretty cool hands-on video showing off the gaming prowess of the Intel Core i7 Ivy Bridge processor inside. The performance looks quite impressive.
Project Fiona has a 10.1-inch screen and two analog joysticks with motion sensing and haptic feedback permanently attached to the sides of the tablet. As you might expect, you can steer and control certain games by physically steering or tilting the device.
Razer said in their teaser that Project Fiona would be able to play full PC games like H.A.W.X 2, Company of Heroes, and Space Marines. In our hands-on video, James "the camera guy" Cathey got some play time with the Space Marines demo. Judging by a couple of his screams, it seems the game is quite immersive! We saw no glitches during gameplay, and the controls seemed very responsive.
The device is definitely still a work in progress, however. The tablet itself is rather thick, and while the game was running, the vent on the back was pumping out a significant amount of hot air. Hopefully once Razer refines the device, these two issues are improved.
Unfortunately, Razer isn't revealing any more details about Project Fiona's internals. However, they are planning to release the tablet around the same time when Windows 8 is available, since Windows 8 delivers a superior touch interface compared to Windows 7. They anticipate the tablet will be priced less than $1000 USD by the end of 2012.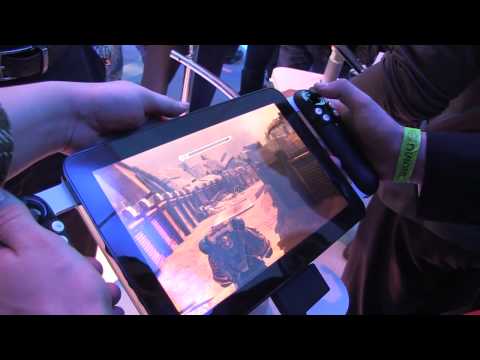 Source: PC Magazine