Great news if you're an HTC Flyer user: the Taiwanese smartphone giant has released the Android 3.2 update for its 7-inch tablet. The update weighs in at 210MB and bumps the version of Android from 2.3 Gingerbread up to the proper 3.2 Honeycomb for tablets.
The Flyer is currently running Android Gingerbread, which was initially designed for use on smartphones. Honeycomb is the first and only version of Android developed specifically for tablets, while Ice Cream Sandwich officially supports both. The bump to Honeycomb means the hardware buttons are no longer in use, apart from the dedicated stylus button. Naturally the user interface looks different and the stylus functionality has been enhanced.
We've got a video review for you below if you want to see exactly how Honeycomb looks on a 7 inch tablet. It's safe to say that the much anticipated upgrade took too long but was worth the wait.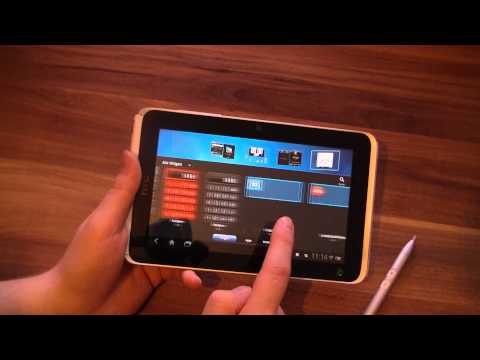 Via TabletBlog.de