Thanks to our friends at Tabletblog.de, we have a pretty sizable unboxing and hands-on video for the Medion LifeTab on sale at Aldi, but unfortunately for our non-German-speaking readers, the whole video is in German (Update: We've got the English unboxing below). However, if you're still curious to at least see what the Medion Lifetab looks like and how it performs, you could still take a look at the video below.
Apparently Aldi (a European retailer) was running a big sale on the tablet today for 399 Euros, but probably by now the tablet is sold out. Andrzej mentioned that when he got to the Aldi at 7:45 AM, there were already 16 people in line in front of him, even though it was raining! You could probably check your local Aldi store to see if they still have the LifeTab in stock, but don't get your hopes up.
As a reminder, the Medion LifeTab is a 10-inch Android tablet running Android 3.2 Honeycomb. It's powered by a Tegra 2 processor with 1 GB of RAM, and has 32 GB of internal storage. The 10-inch display has a resolution of 1280 x 800 pixels. The LifeTab also has UMTS/HSDPA mobile broadband support and comes with a pre-installed SIM with 10 Euros of Aldi Talk credit.
As seen in the video, performance is pretty good, though when Andrzej opened 10 applications in the span of 2 minutes, the LifeTab did falter a little bit. However, since in normal usage you probably wouldn't be opening so many apps all at once, general performance should be pretty decent.
Check out the gallery of photos of the LifeTab, including some comparisons to 7-inch and 8-inch tablets. And as aforementioned, Andrzej's German unboxing and hands-on video is below for your viewing enjoyment.
Update – English Video: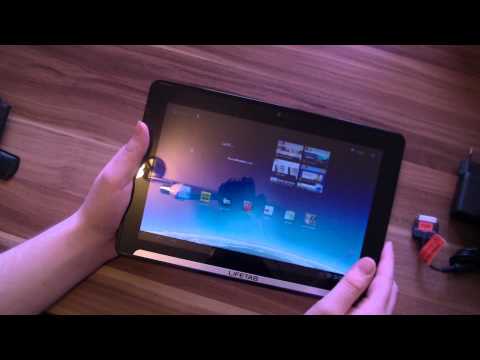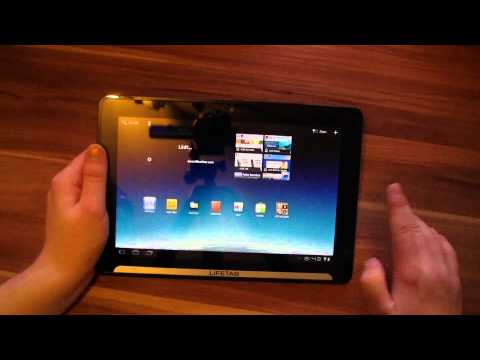 Via Tabletblog.de