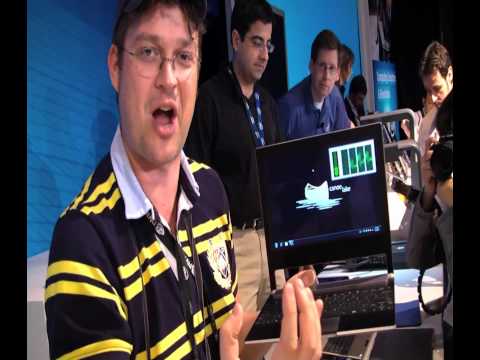 Netbook News has out their Best of Awards for Computex 2010. Find out who we think wins our awards for Best Netbook, Best Software, Best Tablet and Best Future Technology of the show. Netbook News even gives you a look at our favorite bizarre gadget and an honorable mention.
The launch of Apple's iPad in early 2010 has stirred up the long-silent Tablet PC industry and has once again come into the spot light. This isn't the first time, tablets have tried to make it to the mainstream twice over the past 10 years, but this year is meant to be the year of the tablet. So this show which was meant to show off the cream of the crop fro iPad competitors has a few options to offer. Something else that is interesting to note is that netbooks have made a fresh competitive step forward with the Canoe Lake reference design. Industry analysts often look at the the tablet, eReader and Netbook as having a few overlapping functions. That's what we loved about Computex, everyone put their best foot forward.
The Netbook News Best of Awards gives you a great overview of what the industry is going to be pushing for the rest of 2010 and for Christmas.