A few months ago, Sony introduced their first two Android tablets at IFA 2011. The Tablet S, a 9.7-inch tablet, has been on sale globally for a while now. However, their less conventional tablet, the Tablet P, is just now going on sale in the UK.
Back when we reported on the Tablet P, we heard from Sony that it would become available mid-November of this year, so they're not too far off with this release date.
This interesting clamshell tablet from Sony features two 5.5-inch screens each with 1024 x 480 resolution. It's driven by a dual-core Tegra 2 processor with 1 GB RAM. Originally we reported that the Tablet P would only come with both 3G and Wi-Fi capabilities, instead of two different models, one being Wi-Fi only. However the product listing at the UK retailer Dixons' site is a little unclear on whether or not the Tablet P will come with 3G connectivity. It's also not clear how much internal storage the Tablet P has, although we at least can confirm that it has a microSD slot. The Tablet P also has a VGA front cam and a 5 MP rear cam. It'll be running Honeycomb.
Dixons is offering the Sony Tablet P now for 499.99 Euros, which is 100 Euros less than the projected price from the IFA 2011 announcement, which is nice. No indication yet when the Tablet P will be available in the US.
On one hand, it'd be nice to have it available in time for holiday shopping, but on the other hand, it would be interesting if Sony delayed it in the US in order to put Ice Cream Sandwich on it. Given the dual-screen configuration of the device, it would be quite intriguing to see how Ice Cream Sandwich runs on it.
Check out our hands-on video from IFA 2011 to get more of an idea of how cool the Tablet P is: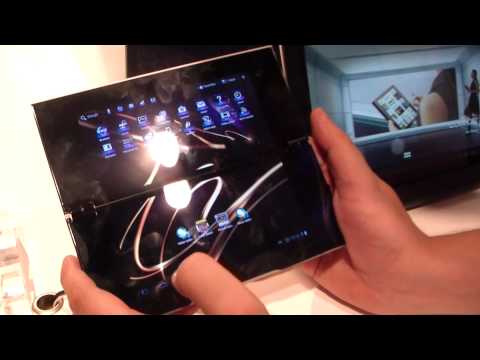 Via Liliputing