It seems that many new owners of Samsung Galaxy Nexus phones in the UK are experiencing a very strange issue where interference from a 2G network signal (EDGE network) causes the phone to automatically lower the device volume. While people are still trying to confirm and troubleshoot the actual problem, it seems that it might be a hardware issue that could cause Samsung to recall many (if not all) of these phones.
According to the thread started in the XDA forums, the problem is attributed to the interference of 900 MHz GSM network signals, which is present in the majority of Europe. This means the problem happens if the Galaxy Nexus itself has dropped down to using the 2G network for a phone call, or if a nearby device is using the 2G network for a phone call.
It seems that the Galaxy Nexus is unable to properly handle the interference from the 2G network signals, whether or not the device's own radios are on. At first the issue was thought to be a software problem, but given a couple videos that have surfaced demonstrating the problem as an interference issue even if the phone is in the bootloader, it's looking more and more like a hardware problem. If it is ultimately confirmed that it's a hardware issue, this will be a big headache for Samsung.
Already Samsung UK's Facebook page has been inundated with posts from users complaining about the volume control issue, but Samsung has yet to provide an official response. Their lack of acknowledgement of the issue, or even that they've seen users' comments and are in the middle of investigating, is creating a PR gaffe, to say the least.
There isn't any information yet on whether US versions of the phone are affected by this problem. In the meantime, watch the videos below to see demonstrations of the Galaxy Nexus misbehaving: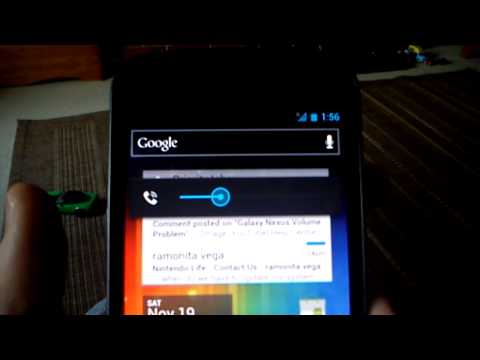 The video below even shows the problem exhibited when the phone is in the bootloader. The second phone is making a call using the 2G network, and as the phone is brought closer to the Galaxy Nexus, it causes interference that lowers the device's volume. The volume buttons are used to select the menu option, hence the erratic menu behavior: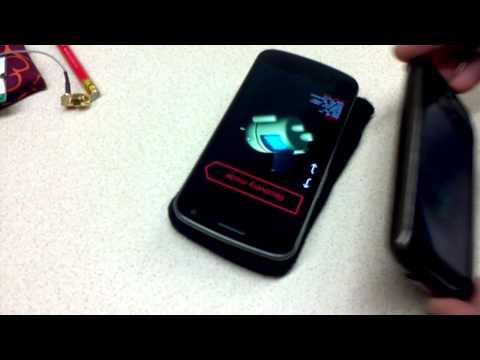 As mentioned before, Samsung has not yet made an official statement regarding the problem. We'll see how long it takes them to respond.
Via Droid Life