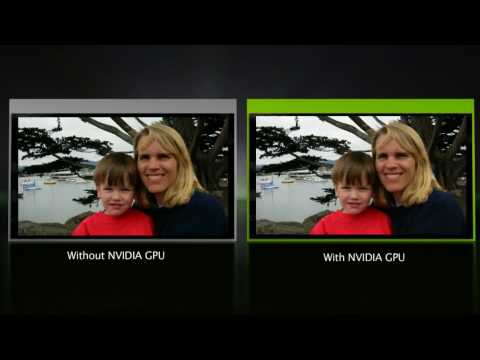 Looking to make home movies & slideshows on a Netbook? Muvee Maker 8 is optimized to make computers & netooks with Ion and GeForce run smoother and if you have Cuda your video's will export 8 times faster.
What I think is important about this demo is that consumers are creating more HD content then they realize and if the Netbook is meant to be for the average consumer, then that does include the ability to make slideshows with high resolution pictures for friends and family as well as edit home movies. If you want a bit more information on muvee Reveal optimized for the NVIDIA CUDA architecture here is a link to their site http://www.muvee.com where you can pick it up for $79.95.
I was able to grab this demo video from Nvidia at the Netbook Summit in San Fransico May 25-25th. This is going to be a small part of what is going on today at Computex, we hope to see new devices running Ion & Cuda but we know that the focus of today's press conference is going to be 3D.