Sony Ericsson has a project called Xperia Studio to explore what can be done with Android mobile phones that hasn't been done before. Or in their words:
Working with collaborators around the world to remake reality by pushing the limits of mobile technology.
They have some interesting projects that you should check out, but their latest project involves using a custom bike rig to hold 7 Sony Ericsson Xperia Neo phones with fisheye lenses and shoot a 360-degree panoramic video. Not only is this video panoramic, but it's also interactive, so as you're watching it, you can pan around the bike rider to see things from above, or see the view to the sides or behind him.
The man who came up with idea, Joergen Geerds, is a photographer who specializes in panoramic photography. He designed the special rig to hold all the cameras; the video below shows the rig being built with a 3D printer, which is cool in and of itself. Then we see the bike rider, Mark Sevenoff, ride along some stunning landscapes in Moab while the 7 phones are recording the video. Finally, Geerds processed all the videos from each mobile into the interactive panoramic video on the Xperia Studio site.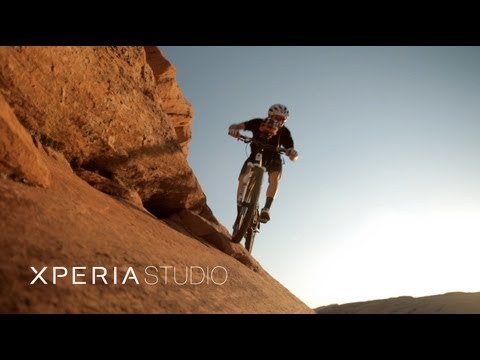 Via IntoMobile