Every day various tech bloggers, journalists, true and self proclaimed analysts argue over market share as it relates to tablets. Since enormous discrepancies exist and this dynamic market is observed primarily through the "glasses of the western world" it is high time to summarize the experience of the past few years and to talk potential iPad competitors out of the "me too" device mentality.
Table Market Status Quo
Yes it's true, without the iPad tablets would never have arrived in the retail market. After four decades of Tablet PC development, Apple has to be recognized. Cupertino has shown us all how to create a platform and keep it extremely profitable. It was done once with the iPhone, which was the rockstar product that educated the average consumer on how to use a smartphone. The iPhone created a benchmark for usability, just like the iPad did.
It took rivals 18 months to bring competitive products to the market, and this was not because they didn't have the know-how (Apple's R & D expenditures are actually relatively low compared to Intel, Samsung and Microsoft). It was because of their negotiating skills. Apple has managed to produce its products cheaper than any of their competitors. Japan, South Korea, and Taiwan manufacturers were surprised by Apple's prices, and they hoped naively that they could bring their own products to market at similar prices.  We saw this coming a mile away, and we pointed out in  December 2009 that manufacturers should abandon the idea of a tablet for $700 USD if they didn't have the half-eaten apple as their logo.
We're going to be careful and avoid Gartner's forecast of a 5-year dynamic market coming up. This would not only be deeply irresponsible, but ultimately helps only a few hedge fund managers make a few billion on the stock exchanges. When we look back over the past two years, its easy to see what makes a successful tablet, what they are used for and what specifications they need to become popular.  Looking at the next two years, its almost impossible at this stage of the game to predict exactly how things will emerge.
This uncertainty is due to several factors:
At the moment we still do not have a good pulse of user behavior. How many consumers grabbed the latest generation of Tablets? Are we going to see a similar upgrade cycle as we do on notebooks or smartphones? What impact do smart/super phones have on tablet sales and how will this market segment emerge over the next few months? Samsung just released the first 5" phone which goes head to head with tablets used in mobile scenarios and not ones for sofa surfing.  Top grade platforms such as the Galaxy will find imitators. How will the success of 4.5-inch devices impact future tablet sales? But we now know what makes a successful tablet, and competitors could still take even more market share from Apple. This is even before I predicted by the end of 2012 the market dominance of Android.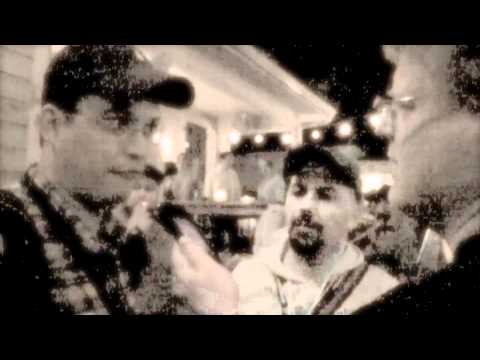 (Interview with Robert Scoble in March 2011 stating that Apple will lose their 50% market share)
What do manufactures need to look out for: First, the Price
HP has led the way and Shenzhen has shown us in the last 12 months (compare also the DisplaySearch study concerning the market shares of Whitebox tablets): whoever's tablet system offers extremely reasonable prices will be the quickest seller. In China it is now possible to sell a tablet for under $60 dollars that has the same specifications as the 2010 Samsung Galaxy Tab (1GHz ARM Cortex-A8). Yes, exactly—for under $60 USD in Asia I can buy a high-performance 7-inch tablet en masse from western retailers. (I recommend a 10 second search on your local eBay shop!)
The market below $300 USD is lost for traditional Taiwanese companies. Small, flexible Chinese manufacturers have the knowledge to build solid products that are amazingly inexpensive. There is currently no way for the "global players" to compete unless you are from Seattle Washington, and go by the name Amazon.
Acer, ASUS, Motorola, Toshiba, and LG have to concentrate on the $300 and $700 USD price range which is already crowded with competition from the likes of Archos and Viewsonic. In the premium segment currently only Samsung and Sony are able to compete with Apple's pricing.
Second: Content, Content, and Even a Little Content
After the first generation of the "me too" tablet, manufacturers slowly but surely arrived at disappointment. The price of the iPad was undercut, the equipment and features were better, but sales figures were still left to be desired. What was going on?
Traditional hardware manufacturers from Taiwan lacked a functioning infrastructure and content ecosystems! In the future tablets will be purchased as "Content Consuming Devices" and users will simply expect the latest movies, series, eBooks, magazines and games on the platform. Those who can't deliver this will not only lose immense "after sales" potential, but will have a difficult time inspiring customers to buy the next generation of their tablet.
In 2012 we will see a fourth content provider as well. Microsoft will be taking the content from the Xbox network for its Windows 8 tablets.
Third: the "Wintel" Niche
Windows 8 is finally through the door and just in time for Intel to become efficient. Their extremely low power CPUs provide processors for the "mobile computing" market. This means "back to the roots" for the tablet form factor, because the original Tablet PCs were running on Windows!


The sheer marketing power of Microsoft in combination with a tight partnership with Intel will define the tablet market's extraordinary momentum outside the Apple/Android bubble. Tablet and desktop OS are a single entity. If we look at the ideas of R & D offices, Windows 8 could be the operating system to turn a tablet into a productivity device.
Over the next 12 months we will see some spectacular things hardware wise. If 2011 was the year of dual-core tablets, then 2012 will be the quad-core platform. But not all the manufacturers are joining the "multicore arms race". Samsung, for example, with its dual-core Cortex-A9 processors, will change its recently introduced Exynos 4112 on the 32nm manufacturing process. It is expected, power consumption wise, to have a significant advantage over NVIDIA's Kal-El platform which is still getting produced in 40nm.
The new Qualcomm Snapdragon S4 is even made in the 28nm process, and is expected to build significant momentum for California. Qualcomm, with a few exceptions in 2011 (HTC Flyer), was rather underrepresented in the tablet market, so the S4 will be a force to be reckoned with in 2012. With clock frequencies between 1.5 and 2.5GHz, the new Adreno 225 GPU and their knowledge of integrated modem modules, Qualcomm will lead the development for highly integrated SoCs. Taiwanese manufacturers already making NVIDIA Tegra 2 tablets will have users questioning whether or not to automatically upgrade to Kal-El and support the "multicore race".
2011/2012 SoC Comparison

SoC

Process Node

CPU

GPU

Memory Bus

Release

Apple A5

45nm

2 x ARM Cortex A9 w / MPE @ 1GHz

PowerVR SGX 543MP2

2 x 32-bit LPDDR2

Now

NVIDIA Tegra 2

40nm

2 x 1GHz ARM Cortex A9 @

GeForce

1 x 32-bit LPDDR2

Now

NVIDIA Tegra 3/Kal-El

40nm

X 4 ARM Cortex A9 w / MPE @ ~ 1.3GHz

GeForce + +

1 x 32-bit LPDDR2

Q4 2011

Samsung Exynos 4210

45nm

2 x ARM Cortex A9 w / MPE@1.2GHz

ARM Mali-400 MP4

2 x 32-bit LPDDR2

Now

Samsung Exynos 4212

32nm

2 x ARM Cortex A9 w / MPE@1.5GHz

ARM Mali-400 MP4

2 x 32-bit LPDDR2

2012

ST-Ericsson LP9600 thor nova (Nova A9600)

28nm

2 x ARM Cortex-A15@2.5GHz

IMG PowerVR Series 6 (Rogue)

Dual Memory

2013

ST-Ericsson Thor L9540 Nova (Nova A9540)

32nm

2 x ARM Cortex A9@1.85GHz

IMG PowerVR Series 5

2 x 32-bit LPDDR2

2H 2012

ST-Ericsson's U9500 thor nova (Nova A9500)

45nm

2 x ARM Cortex A9@1.2GHz

ARM Mali-400 MP 1

1 x 32-bit LPDDR2

Now

ST-Ericsson's U8500 thor nova

45nm

2 x ARM Cortex A9@1.0GHz

ARM Mali-400 MP 1

1 x 32-bit LPDDR2

Now

TI OMAP 4430

45nm

2 x ARM Cortex A9 w / MPE@1.2GHz

PowerVR SGX 540

2 x 32-bit LPDDR2

Now

TI OMAP 4460

45nm

2 x ARM Cortex A9 w / MPE@1.5GHz

PowerVR SGX 540

2 x 32-bit LPDDR2

Q4 11 – 1H 12

TI OMAP 4470

45nm

2 x ARM Cortex A9 w / MPE@1.8GHz

PowerVR SGX 544

2 x 32-bit LPDDR2

1H 2012

TI OMAP 5

28nm

ARM Cortex A15 @ 2 x 2GHz

PowerVR SGX 544MPx

2 x 32-bit LPDDR2

2H 2012

Qualcomm MSM8x60

45nm

2 x Scorpion@1.5GHz

Adreno 220

1 x 32-bit LPDDR2 *

Now

Qualcomm MSM8960

28nm

2 x Krait@1.5GHz

Adreno 225

2 x 32-bit LPDDR2

1H 2012
(Source: Anandtech )
Let's take a closer look at the SoCs in the chart above. It should be clear why Qualcomm has the hottest iron in the fire with the S4. Except for the TI OMAP, there will be no other new platform getting introduced in 2012. They are the only ones to explicitly work to increase the performance of individual cores, whereas the rest of the industry just packs 2 cores together and hopes that the developers come up with properly matching apps.
Miss AMD and Intel on this list? No fear! 2012 will see SoCs, albeit late in the second quarter and we'll also enjoy the release of Windows 8 for these x86 systems.  The "ARM guys" will insure that a big show is made concerning the performance advantage of their architecture. "Performance per watt" will be the ultimate argument of Intel and AMD marketing strategists. Prepare mentally for a hot autumn/winter 2012, because for the first time there will be proper competition.
Operating Systems
Where previously iOS and Android were the dominant players, Windows 8 will come in as an extremely hungry competitor. Where Apple and Google were focused in recent years, Microsoft will take the field.
The above study published 2 weeks ago in Mountain View and Cupertino raised howls and alarm sirens. The Boston consulting group has found out that users in China and the U.S. seem to want Windows tablets and they want plenty of them! If we assume that consumer behavior in the rest of the world will be the same, then some very hard times are coming to iOS and Android.
And what about webOS, MeeGo Tablet OS aka Tizen? It's over and we just got another confirmation that an advanced OS with an amazing performance (hello Tablet OS!) isn't enough to grab market share. Ultimately, these platforms should go Open Source, that's the only way to have a little chance to create some momentum for them! RIM, HP, and Intel failed entirely and they will never recover from this.
A six horse race has now become a three horse race and this will characterize the next year, and the landscape of Tablet Android, iOS and Windows platforms.
Conclusion
Tablets have established themselves as "secondary devices" alongside notebooks and desktops, and so netbooks were almost dislodged from western markets. Nevertheless, it is risky to predict how long this trend will continue and how frequently tablet users will buy a product of the next generation. If Microsoft and Intel succeed in providing intuitive design, the boundary between "Content Consuming Device" and productivity platform will blur. If so, tablets will be extremely successful in the long run. The big question will be whether there will still be Tablet PCs in the traditional sense or will we eventually see more hybrids.
By Sascha Pallenberg via NetbookNews.de