The CyanogenMod team keeps rolling on with their efforts to port their CM7 ROM to the HP TouchPad. They just released a video showing that Wi-Fi is now working (big, important step!), and the Android Market is available as well, though the front page is formatted a little strangely on the 9.7″ screen.
(screenshots of Wi-Fi and the Android Market working on the Touchpad)
Throughout the demo they had a koi pond live wallpaper running, and it performed quite smoothly. The taps on the screen made waves in the koi pond as you'd expect, with no glitchiness. Unfortunately the Android YouTube app is currently not working, but the YouTube site works alright, if a bit choppy. The accelerometer was working well also, though I can't remember if that was already demoed in the last video they released. Lastly, a quick benchmark was run, and overall performance was a bit slow, but still decent. Apparently at the moment, only one of the two 1.5GHz cores is active in this demo, so perhaps that's contributing to the slow performance? That's just a guess.
I know I was a skeptical of running Android on the TouchPad, mainly because I love webOS and how well its multitasking, notifications, and Just Type features work on a tablet device. However, I have to admit I was pretty psyched to see Android Market running on the TouchPad in this video since I have grown to appreciate a few Android apps that haven't made it over to webOS yet (or ever). So it'd be nice to be able to run these apps on the TouchPad, though my ideal choice would be the ability to run Android apps within webOS so that I could still take advantage of webOS multitasking and notifications while still being able to run the Android apps. Maybe CyanogenMod could work on that next!
At any rate, it's great to see CyanogenMod's progress. They are really charging through and reaching significant milestones. Can't wait to see what they'll demo next.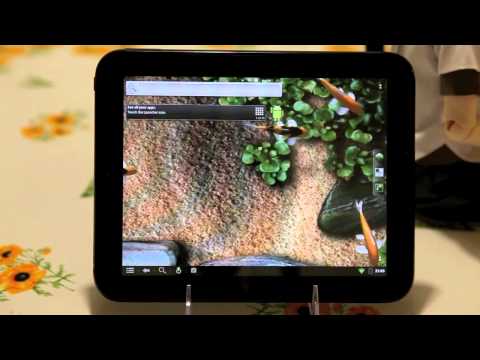 Via Liliputing