At the Ultrabook lounge at IDF 2011, Pegatron had two Ultrabook reference of designs which featured the next generation Ivybridge processor.  These two Ultrabook's didn't have names but they had different features.  What makes these two devices particularly interesting is that Pegatron is the sister company of ASUS so what we see with these devices might be prototypes for future Ultrabooks or for their ASUS UX31, the 13.3 inch Ultrabook.  The first Ultrabook has a matte display with a 1366 x 768 screen resolution comes connected with an Ethernet connector, HDMI, multicard reader, USB 3.0 and a USB 2.0 and a kensington lock.
http://www.youtube.com/watch?v=kTM_KMLon0E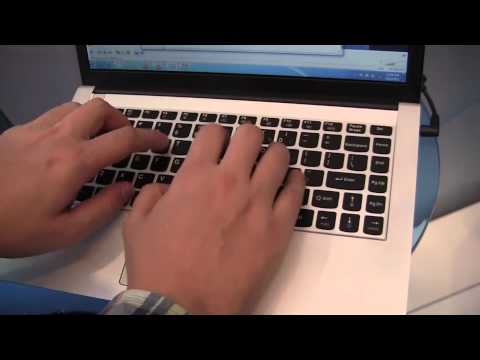 Second Pegatron Reference Design
The second Ultrabook that we came across had a glossy display which is out of character for Ultraportables by ASUS since they have committed to matte display's for all their devices.  That could be an indication that this references design was built for internal development of the Ultrabook category.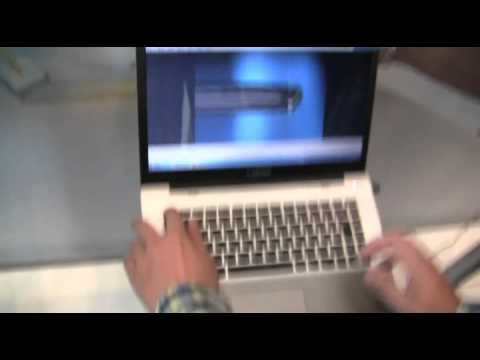 This device with the 'Logo' branding is thicker since it sports a optical drive so its able to provide enough thickness for a VGA port in addition to an ethernet port, HDMI, USB 3.0 and audio jacks.
ASUS is known for innovating and pushing the envelop in design so we're not surprised to see two reference designs from Pegatron here at Intel's Developer Forum 2011.  If you'd like to take a closer look at the Ultrabooks here are some photo's for you.