Sometimes the simplest solution is the best one. Instead of coming up with new semiconductor materials or totally different processor technology, IBM and 3M have hit upon a decidedly low-tech solution to speed up existing processors.
IBM figured out a way to stack chips into "silicon towers" up to 100 layers thick with a special heat-sink adhesive from 3M. Using this technique of creating "3D semiconductors", the companies foresee a way to stack memory and networking chips all together into a microprocessor "skyscraper" that's 1000 times faster than current microprocessors. As a result, tablets, smartphones, laptops, and any other electronics that use these components will enjoy the processing power and speed boost.
The demo video from IBM and 3M helps explain their breakthrough a little better. They expect this technology to go into production by 2013, first in servers, then perhaps a year later in consumer-level electronics.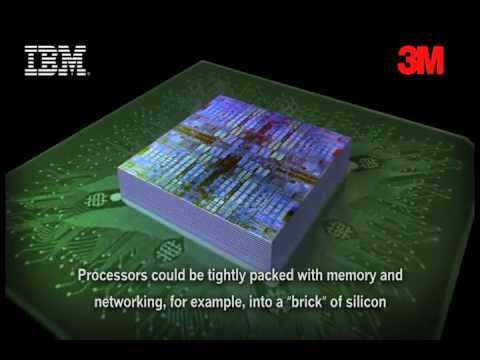 Via Mashable