The upcoming hybrid ASUS Padfone will be coming with Ice Cream Sandwich (ICS) or Android 2.4/4.0 according to Alex Sun, head of their Personal Mobile Device department. ICS is meant to be coming to market later this year and is the ideal platform to wait for since its meant to resolve Android's fragmentation issues.  ICS is meant to be the unifying version of the Android operating system aimed at replacing the various releases that are currently on the market. Rumor has it that we might see it around October.
The ASUS Padfone is the only device coming to market that has a hidden compartment to dock the phone where it will power the tablet.  Motorola's Lapdock solution is the netbook version of this concept.  The smartphone itself has a 4.3-inch touchscreen and the tablet will be 10.1 inches and will also charge the handset whiles its docked.
There were also whispers of the next generation Padfone that will support 3D graphics and LTE connectivity which we may see in the first half of 2012. We won't be seeing any additional handsets from ASUS this year since they want to re assess their smartphone strategy.  Smart move ASUS! We can't wait to see what you come up with next!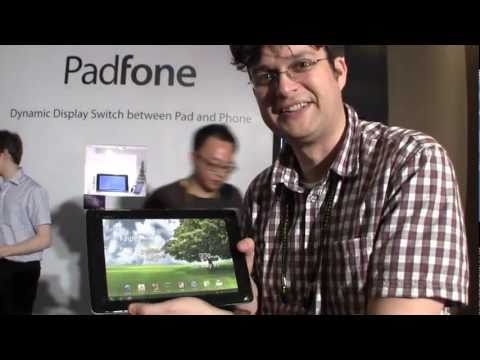 Via NetbookNews.de Source AndroidPolice