Samsung has come out with the Series 5 Chromebook which is essentially a web based laptop where you don't keep any of your information on the device itself but in the cloud. To break it down for you, we've got a list of advantages and disadvantages so you can quickly see where this device stands. 
Advantages:
10 seconds boot time

Instant on from standby

Stylish design

Good keyboard

Noob-safe!
Disadvantages
Limited OS

Average battery life

Average processing power

Too expensive
Conclusion
We're really not sure what exactly to make of such a device, we understand the principal that IT departments won't have to deal with maintenance of computers because everything is in the cloud.  We also appreciate the fact that if the 3G signal is reliable enough then you have access to everything you need with out having to worry about transferring it on to your computer.  However, we aren't sure who really only need a platform that only boots into the browser and no way to add in their own applications. That all its information is virtual makes it like no other. Its still a new operating system so its quickly but the hardware looks good, since its a 12.1″ system its a full keyboard with the Samsung build quality that we've come to expect.
The bottom line on this device is that its expensive for what you're getting. for the same price you can grab any new netbook that would sport the same pr ocessor and SSD, 2GB RAM & actually have a hard drive. You'll have a system that's faster have more memory and battery life and it'll also be lighter.
If you're keen to check out our video walk through its just below and the unboxing video right afterwards, if you're after the Specification sheet of the Samsung Series 5 Chromebook it's right at the bottom of the page.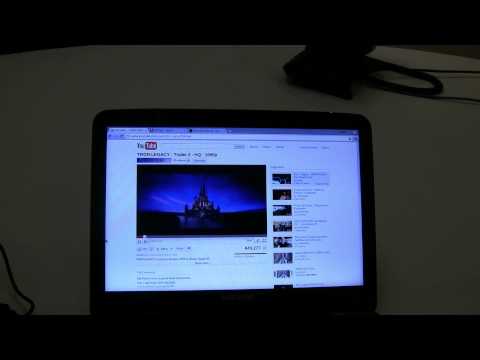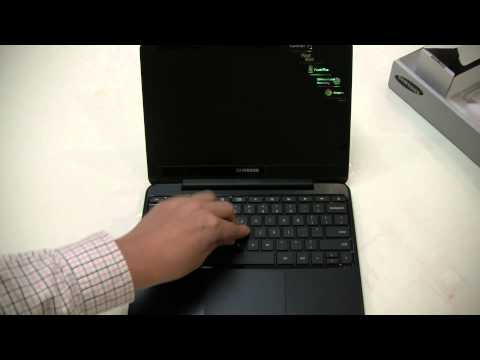 Specifications
Display: 12.1-inch 300 nit display resolution, 1280 × 800
Weight: 1.48 kg
Dimensions: 11.6 x 8.6 x 0.8 inches
Battery Backup: Up to 8.5 hours of continuous usage
Processor: 1.66GHz Intel Atom N570 Processor Dual-Core
Network: Built in dual-band Wi-Fi and World-mode 3G (optional)
Video chat / call: 1-mega pixel HD Webcam with noise canceling microphone
Audio: High-definition audio support
Storage: 16GB SSD mSATA
Ports
2 USB 2.0 ports
4-in-1 memory card slot
Mini-VGA port
HDMI port
Full-size keyboard Chrome
Oversize fully-clickable trackpad