If you're keen to pick up a Chromebook well you'd better flip into hunting mode because the pre-order has only been up a few hours and is already sold out! But have no fear if you're willing to do a bit of hunting there are hints being dropped on Chrome Blog and @googlechrome which will give you hints as to where these cloud based computers can be found.
If you were lucky enough this morning to notice on their blog there was a link to an Amazon Pre-order page that was for a limited time only.  It seems that Google is creating a hype around the Chomebook sales just like they did around their CR-48.  If you're wondering what's under the hood of this 12.1″ cloud based computer its got a 1280 x 800 display (300 nits), Atom N570 processor, integrated graphics, 2GB of DDR3 RAM, 16GB SSD (mSATA), 802.11b/g/n Wi-Fi, VGA via dongle, shared mic/headphone jack, 2x USB 2.0, 4-in-1 card reader (SDXC) and SIM card slot (3G model). Integrated non-removable 6-cell 8280mAh battery good for up to 8.5 hours.
If you really want to get your hands on one it looks like you're going to have to get your stalker on because this isn't the first time that they sold out, last week the Samsung Series 5 Chromebook was also in short supply.  The Chromebook's aren't officially going on sale until the 15th so if this is a marketing ploy to stir up some hype, its working!
If you want to check out our hands on video here it is below: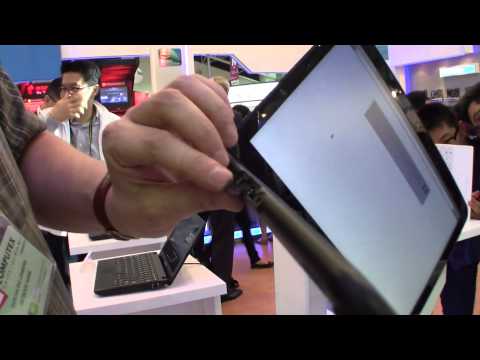 Via NetbookNews.de & Liliputing