Update: I missed the Shuttle N10CN13, a 10.1-inch tablet, Tegra 2 again, but with either a 1024 x 600 or 1280 x 800 "Wide viewing angle" display. Added details in the post.
Shuttle's back again, this time with another Tegra 2 tablet, although much better looking here with a slimmer bezel and much lighter and thinner than the one we saw back at CES this year. It also separates itself from most by sporting a 4:3 ratio 9.7-inch display like the iPad or the upcoming HP Touchpad. Flush glass display, Android menu capacitive-touch menu buttons on the bezel. Somehow Shuttle prefers model numbers over names which is all we have; welcome the N09CN01.
Specs – Android 2.3 Gingerbread, a 9.7″ 1028 x 768 4:3 ratio display, Nvidia Tegra 2 (T250), 1GB of RAM, 4GB eMMC, front and rear AF camera + Flash, G-sensor, gyroscope, 3G, GPS and vibration motor. Ports include USB, HDMI, micro USB, card reader, SIM card, audio jacks and volume rocker.
Also included towards the end of the video is another Shuttle tablet, the N07CN01, 7-inch in size with a 1024 x 600 resolution. Almost looks like the ZTE Light tablet except this is also Tegra 2 powered with 1GB of RAM, Android 2.3, 4GB eMMC, front and rear cameras (AF + flash), gyroscope, 3G, GPS and vibration motor. Ports include HDMI, headphone, card reader, mini USB and volume rocker.
We don't know if these will see the light of day outside of Asian markets, let alone, grab some Honeycomb – Shuttle, along with many other Asian manufacturers are on the waiting list for that sweet honey.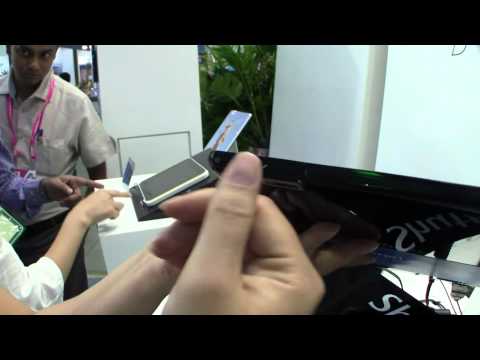 Last of all is the N10CN13, another 10.1-inch tablet but should have an 1280 x 800 resolution display with wide viewing angles. Specs, ports are the same as the above tablets. This is one waiting for Honeycomb, currently has Android 2.3 like the rest.