Amazon launched Cloud Drive this week and if you sign up you'll get 5GB of Online Storage and unlimited access from any computer and if you want more room, they'll be a charge. If you don't want to hitch your personal data to an online shop and are looking for a few alternatives we've complied a top 5 list of Amazon Cloud Drive Alternatives for you.
1. DropBox
We consider it to be the leader in file sycning and sharing, you get 2GB free storage and can add up to 10GB free through referrals. The Netbook News team has been using it for 2 years sharing video files, pictures and docs. What we especially like about it is that it automatically sync's with our computer and appears as apart of the file search as a folder. Its fast which is important to us, many of the other solutions we've tried had issues with speed, Dropbox has consistently come out on top for us. Of course there are also apps for IOS, Android, Windows Mobile 7, RIM, Symbian … Dropbox says they support them all! Try Dropbox Here


2.Box
Box.net offers you 5GB of cloud storage and in two steps your upgrade can be unlimited. The entire site is aimed at the business customer and focuses on the "Sync card", Office documents, media and backups. Box offers an innovative surface on which to create virtual workspaces and even edit them together with other users. According to Box are already over 50 000 businesses that services and they include companies like Nike and Intel. Try Box Here


3. SpiderOak
SpiderOak offers you only 2GB of free storage with very intuitive software that starts a backup and Synchronisation. SpiderOak is not only available for Windows and Mac, but also Linux and a sync can be done between all three platforms seamlessly. If you use multiple operating systems that include linux this is the software for you! Try SpiderOak Here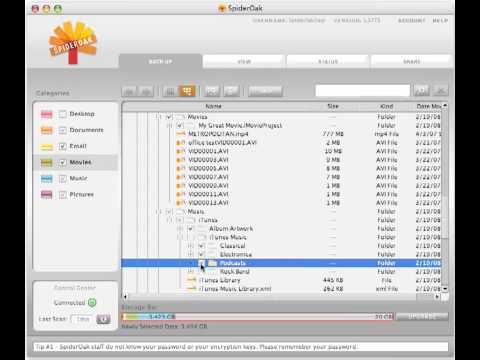 4. SugarSync
With Sugar Sync you'll get 5GB of online storage which is available across a variety of platforms: Windows, Mac, Linux, Android, IOS, Symbian, BlackBerry OS … they all pose no problem for SugarSync! They've also got, an unofficial, portable version that can be placed on a USB drive and sync the drive contents for you. Try Sugar Sync Here


5. Windows Live Mesh & SkyDrive
Windows Live Mesh offers Sky Drive with 5GB storage in the cloud that can be synchronize between computers. Keep up-to-date copies of documents, photos, and other files on all of your computers, whether PC or Mac. Even if your computer is offline, you can still view and work on the files you need. Try Windows Live Mesh or head directly to SkyDrive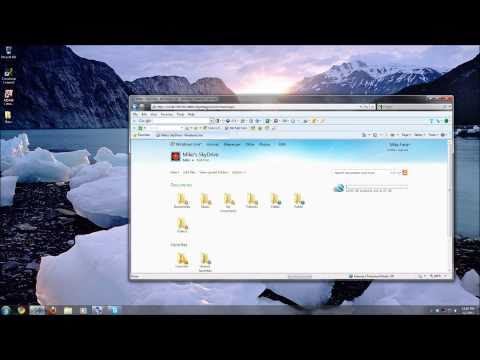 Conclusion
There are plenty of alternatives to the Amazon Cloud Drive as you can see in our top 5 list. Ultimately, Dropbox is my personal favorite, because of the compatibility and ease of use between platforms. I am sure that you have other tips about cloud services, so if you've got the time leave us a comment!