Update: Here's another video (below) showing off the Dell Duo convertible tablet with Ubuntu 10.10 Netbook Edition working with touch screen features and again, with the Florence on-screen keyboard. This second videos makes things look much more usable.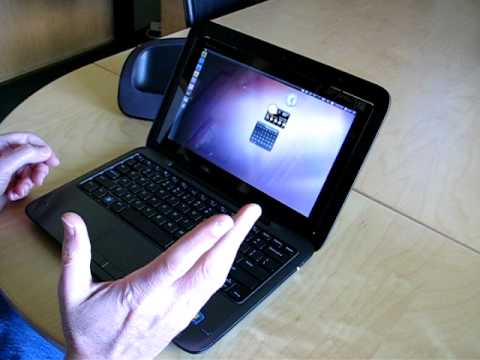 It's old news now that Windows 7 slates, especially with custom UI layers on top, don't give the best touch experience and plenty of them, with these layers on top have been reported as sluggish especially on Atom hardware – the Dell Duo is one prime example. With a little elbow grease and Penguin love, you can hop over to the Open Source side and enjoy Jolicloud with working touch screen functionality on it as this demo video below shows, albeit with a couple of very important features missing.
Jolicloud itself has primitive touch support so some basic fixes from Ubuntu Netbook Edition are easily added. Touch and gesture support for the Google browser are added in with the Chrome Touch add-on. Last, the virtual keyboard is the Florence Virtual Keyboard. Instructions on how to get all this working are on the Ubuntu Forums. Sadly, as you might have guessed from the video, multi-touch is not working. Just as bad as the accelerometer not working as well, but that shouldn't be an issue for netbooks with touchscreens.