Korean company Enspert signed off 2010 with a banner on their homepage teasing the Identity Tab E301 tablet. Fast forward a few days, and the tablet has debuted at CES, albeit in non-working prototype form, at least according to machine translation.
Not much converning specs. Size is not mentioned, but it looks 7-inch – other specs include Android 2.3 (Gingerbread), a 1GHz Samsung Cortex-A8 CPU, a 'wide viewing angle' display, WiFi, optional 3G. Built in TV tuner for the Korean market.
The tablet is expected to launch in North America from this month, in three models – WiFi only, 3G and WiFi and 3G only. Or maybe not, since earlier Identity Tabs were supposed to go global and I don't think that ever happened.
Update – added a hands on video from Chippy at carrypad.com: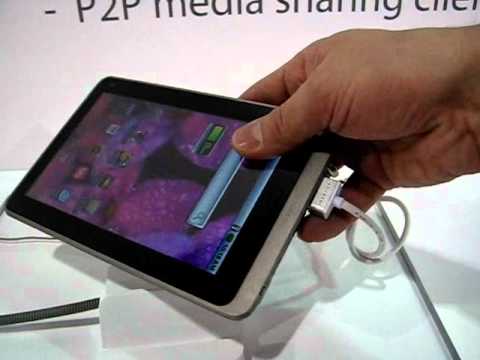 Source: AVING.kr