ASUS is following up their release of their ASUS Eee PC 1215T netbook with their very own unboxing video. I had misread on the product page that it was anti-glare on my last 1215t post, but it's the typical glossy display. Just the usual tour of the device with a test of a fullscreen 720p YouTube video at the end which it easily handles.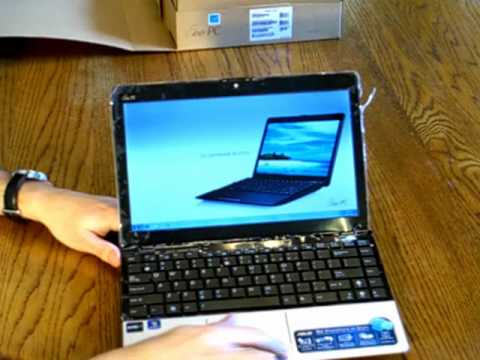 The ASUS Eee PC 1215T gets you a 12.1″ 1366 x 768 display, AMD Athlon II Neo K125 processor, ATI Radeon HD 4250 graphics, 2GB DDR3 RAM, 320GB HDD, 802.11b/g/n Wi-Fi, 0.3MP webcam, HDMI out, 6 hour battery with a weight of 3.21 lbs.
It's available at the usual stores (Amazon.com) for $499.99 in silver, red or black.