Cruz Velocity has a couple of Android tablets out at the moment, both 7-inch. The Cruz Reader is e-book reader focused and has a 4:3 ratio display while the Cruz Tablet is a general purpose tablet with the typical 16:9 ratio display. Both tablets went up for pre-order in August but I never heard much from the Cruz Tablet since then.
Turns out that it has been selling for a while, at Best Buy in particular and here's one that's been recently unboxed and reviewed by My Tablet Life. The packaging includes both a 4GB and 8GB SD card, USB cable and tablet case. Good news first – it has a capacitive touch screen and a vanilla install of Android.
The rest is not so good – the tablet itself is rather chunky and capacitive touch buttons that aren't always lit so you'll be fumbling around in low lighting. The processor is slow, at 600 MHz and based on a MIPS processor so Android is stuck at 2.0 and even lacks multi-touch support. No Android Marketplace, instead there's the Cruz Store and Borders e-book store if you're not going to sideload apps. The processor could not handle 1080p HD video content. Ultimately, the reviewer deems it not worthy of your $299. I'd agree.
The tablet has a 7″ 800 x 480 capacitive touch, 600MHz MIPS processor, Android 2.0, 512MB RAM, 1GB flash storage, 4GB and 8GB SD card, g-sensor, W-Fi and a 6 hour video battery (video playback). You can order the tablet at Amazon.com, BestBuy, Sears and CruzTablet.com for $299.
Unboxing video: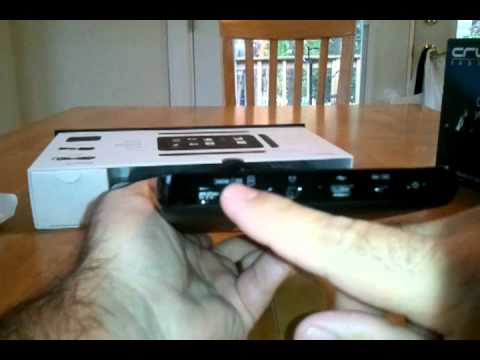 Review: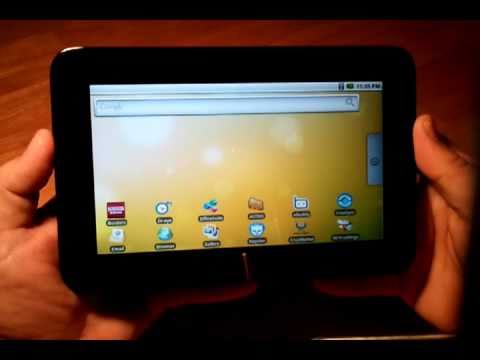 If you're willing to wait out this initial burst of tablets, Velocity Micro has a few more promising tablets in store for early next year, eight and ten inch in size with Android 3.0 and Tegra 2.0.
Buy: Amazon.com
Source: MyTabletLife.com